This year, Mantecados Felipe II are celebrating another year of recognition by the International Taste & Quality Institute (iTQi), considered the "MICHELIN GASTRONOMIC GUIDE TO FOOD", after being awarded stars in 2013, 2014, 2015, 2016, 2017, 2018, 2019, 2020, 2021, 2022 and 2023.
This award is extremely important because it is unique in the world and comes from one of the sector's leading organisations. The ITQI (International Taste & Quality Institute), based in Brussels, is composed of a Jury chosen from among more than 200 renowned chefs and sommeliers from 15 of the most prestigious professional culinary institutions in Europe, committed to the pursuit of exceptional flavours in more than 120 countries around the world.
The evaluation process is extremely rigorous. Each judge performs a sensory analysis of the product "blind" and assigns a score that reflects the overall sensation of hedonic pleasure. Moreover, in the case of our mantecados, each taster evaluates the visual appearance, smell, taste and retro-nasal aspects.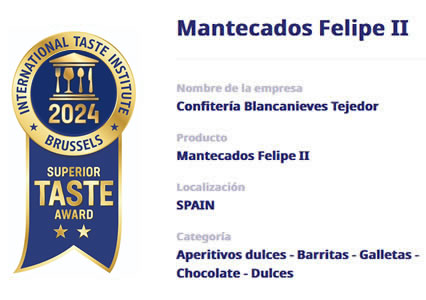 We are very proud to make a unique product, always with you in mind, which is the main reason why, year after year, we continue to make Mantecados Felipe II.
Latest awards: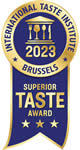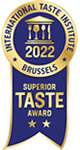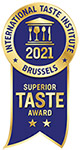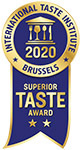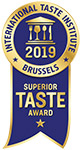 Read all the information about the prizes received
here
.